whitson+
This is the user manual of whitson+, a new layer of technology that brings together people + data + models.

The easiest way to understand it is that whitson+ centralizes petroleum engineering data and models throughout your company. Centralizing all this data is enormously important but inside a company it works so poorly because there is no tool to assist in this task. whitson+ is therefore a "living document" for all data and models important for your company. whitson+ is a centralized & shared solution, which means that nobody in your organization has to ever again ask: "where is the data and models for this well?".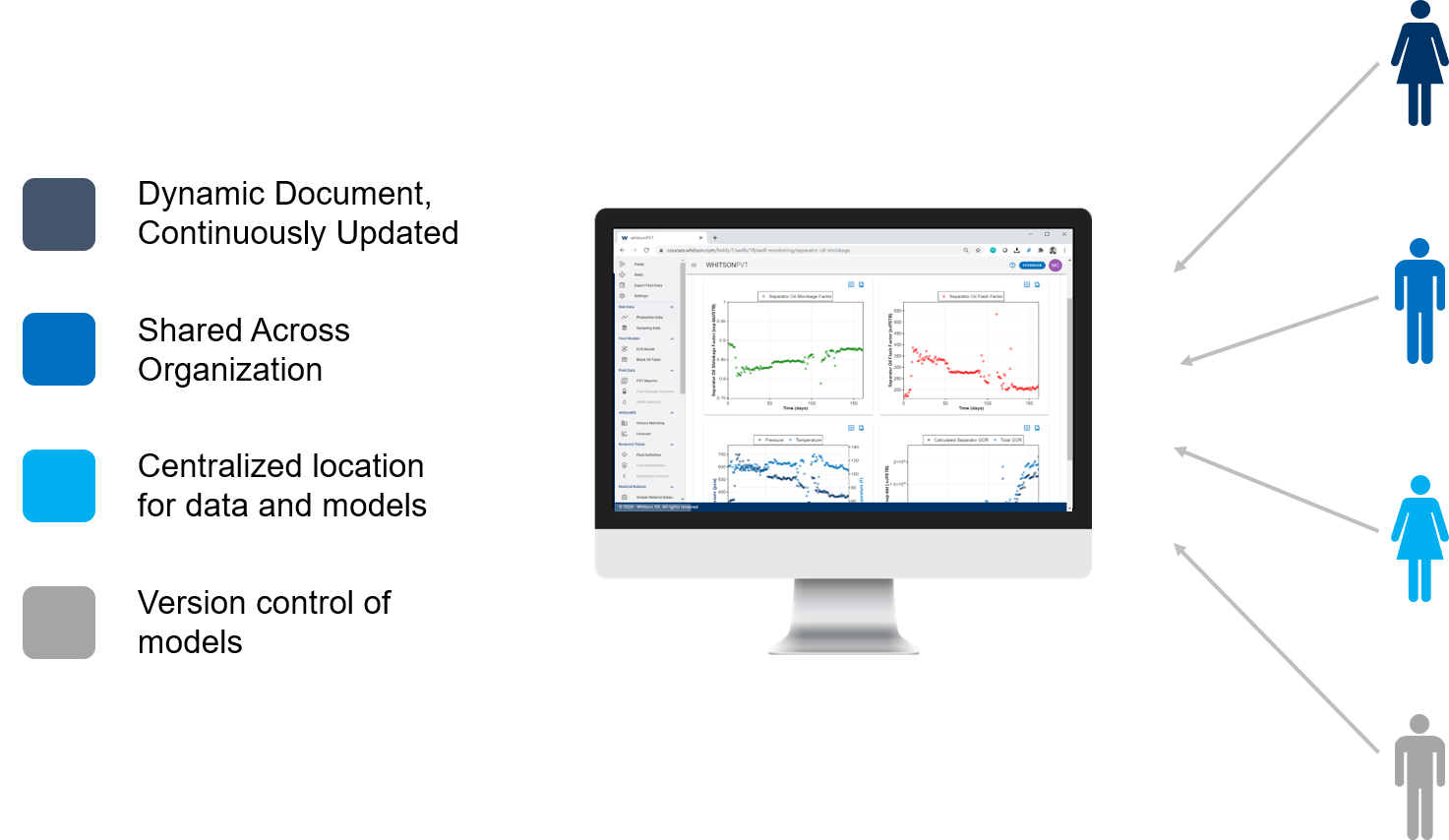 The current state of the industry is that information that one individual in the organization uses is completely locked away from the other individuals. For example, the information and analyses for a well is only available and accessible when other human being sends it. And even then, it's one piece of information / analyses at a time.
That's why we developed whitson+. A simple way for everyone to access and utilize data and models throughout an organization. With whitson+, you can instantly access relevant data, models and analyses in a cost-efficient manner, for every well, every single day.
With whitson+ your analysis is always available at the fingertips of every individual in the organization. Each part of the modeling / analysis is done once, and you can rest assured that your analysis is being used across the entire organization. Never again do you have to worry about your PVT, production data or bottomhole pressures being the same across your analyses.

We want your whitson+ experience to be user-friendly and we support all external interfaces through a simple click of a button. If we don't support a specific export format that is important for you, send us an e-mail at support@whitson.com or use the feedback button in whitson+ and we'll make sure to cater for your request.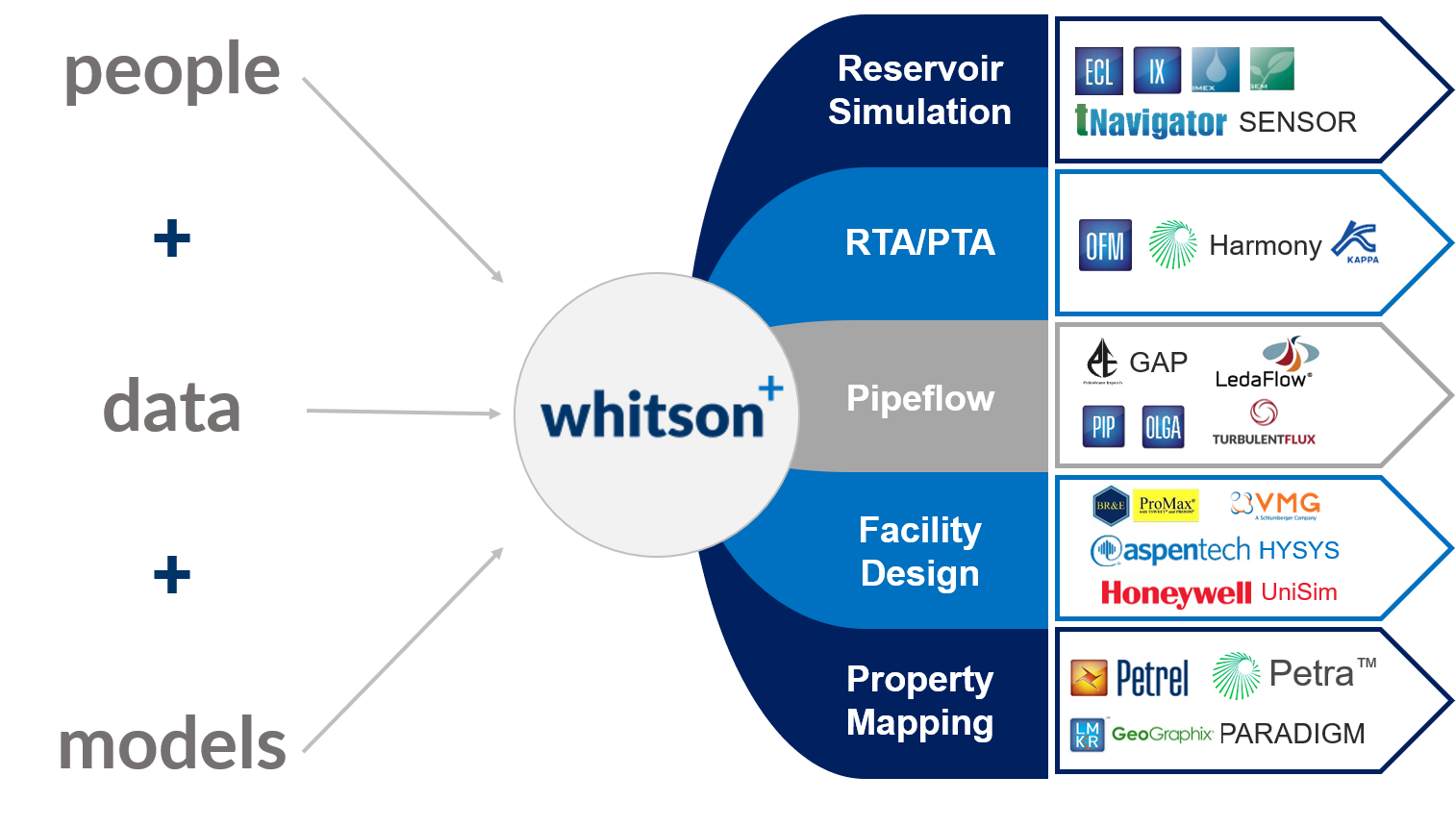 ... and most importantly - our objective is to develop a simple, user-friendly solution for everyone's day-to-day engineering work. So if we can help make your day simpler and more seamless, send us your suggestions on support@whitson.com or use the "Feedback" button in whitson+.
We would love to hear from you!